Membership, Fees and Schedule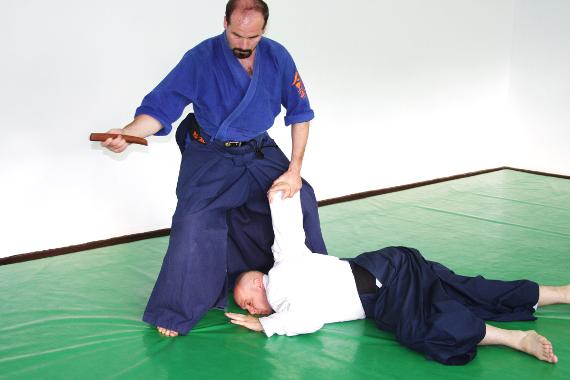 Sensei Vitold performing disarming knife technique - Tanto-dori Kote-gaeshi, 2009
Program run at:

"Yeshua-Do Dojo" located


Whistle Bend, Whitehorse
"Little Samurai-1" Program for Kids Tue & Thu - 5:30-6:15pm
twice per week
"Little Samurai-2" Program for Kids Tue & Thu - 6:15-7:00pm
twice per week
"Little Ninja" Program for Kids (2-4yrs old) Mon & Wed - 5:30-6:00pm
twice per week
and "Youth in Budo" & Adults Mon & Wed 6:10-7:00pm Aiki-tai-jutsu (practical self-defense) twice per week
___________
on Friday Additional classes (contact for more info)
"Samurai School" Embu-kai - FRIDAY's reserved for special groups -
once per week
on Saturday:5-6pm (Yeshua-Do program for Christian communities in the Yukon) - once per week

Note: Dojo is closed on all Canadian holidays and school breaks!
1 month YAMA Membership
$ 125 CAD
6 months YAMA Membership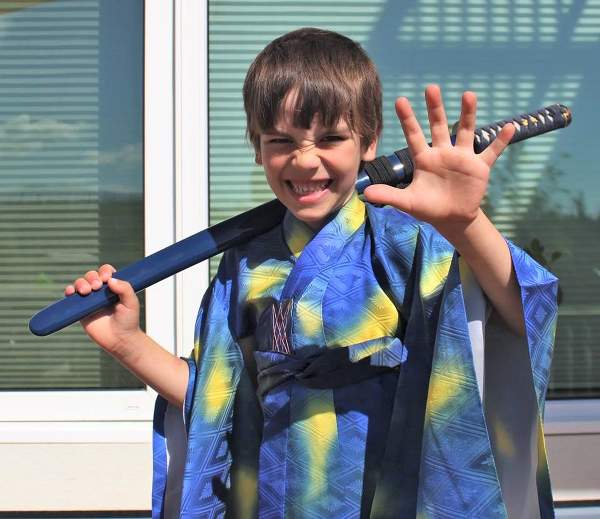 $ 600 CAD
To accept or refuse students to teach stands solely with Sensei decision!
YAMA - FEES RULES
Whitehorse, Yukon, active since 2010
In order to run effectively our Programs the Yukon Academy of Martial Arts has the Fees Rules which must be respected by all members. Those Rules are meant to help us all and are not to be a burden:
1. Fees must be paid at the beginning of first class. "No pay, no play!"
We expect a student to fulfil his/her obligation towards Academy otherwise we'll have to deny access to training till a fee is paid.
2. Parents should be especially cautious and take care of your children fee on time. We do not want to embarrass and deny your child entrance to Dojo because of your neglecting.
3. If you apply for sponsorship at the Sport Yukon you can receive from us supporting letter but it's your responsibility to fulfil all necessary documents and bring a cheque from them as soon as your procedure is completed. If within 2 weeks we do not hear from SY manager and your fee is unpaid we have to deny access to Dojo. Please talk to Sport Yukon representative and they will help you to fulfil your responsibility towards the Academy.
4. if you paid with cheque and your cheque is bounced you cannot participate in YAMA programs until you obtain good standing i.e. your deficiency is settled + $50 additional charges are applied for bouncing cheque.
For each student the fee regulations are as follow:
1. 1 drop in class - $25
2. 1 Month - $125
3. 6 months fee - $600 (when full amount paid within 2 weeks)
All payments (cheques or cash) go to the Yukon Academy of Martial Arts (Society)!
ANTI-BULLYING Peaceful-Warrior School Program, Verbal Martial-art and Practical Self-defense Courses

$250/30min-1hour (in Whitehorse)
More than 1hr - negotiable
or

5 sessions $1,150

10 sessions $2,250

(if outside of community the travelling fee will be applied)
Private lessons available:
1. $125/hour (1-2 persons max.)
2. $250/per hour (up to 12 persons)
(if outside of community the traveling fee will be applied)
New students are welcome anytime. Come and try out our class for free!
To accept or refuse students to teach stands solely with Sensei decision!

_________________________________________________________________
YAMA - Selling RULES
Our students can buy martial arts Gi-uniform, hakama, bokken, shinai, jo, iaito, katana, etc. both brand new equipment or already used. All sales are final - no returns!
We can order any equipment for depositing 50% of its value. If the equipment isn't claimed for 3 months since its arrival it became the property of YAMA and no refund is possible.
We also lend uniforms and equipment during camps or regular practice at the Dojo - $20 per week of use. The equipment must be returned in perfect condition.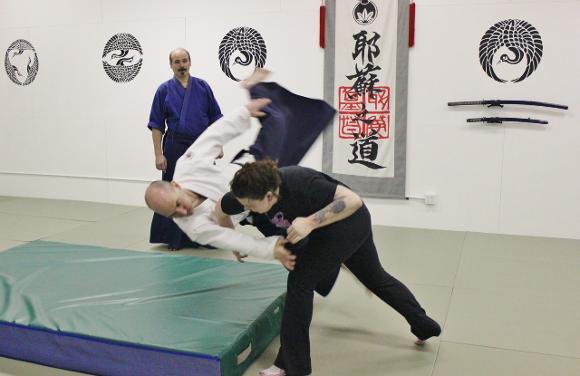 "The Way Of The Warrior Is To Stop Trouble Before It Starts"